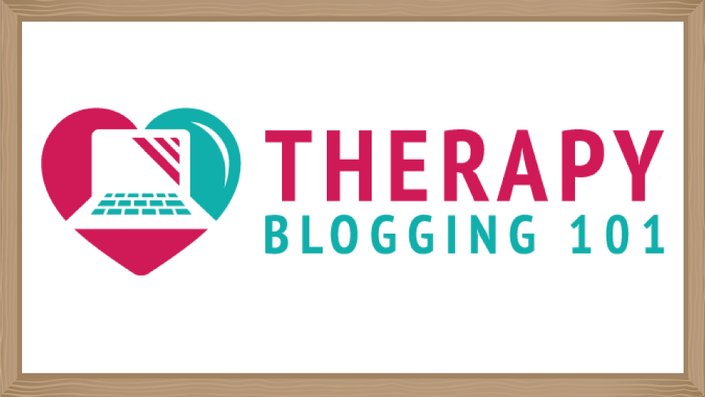 Therapy Blogging 101
Build, Grow, and Monetize...with Integrity!

You're in the right place if...
... you're eager to use your rehab experience in a new way
... you'd love to work from home (or wherever you want)
... you want to work for yourself on YOUR schedule
... you want passive income (without sketchy pyramid schemes)




Maybe these sound like you:
- You're not sure how a website even runs, much less how to set one up
- You're not sure what to write about, much less how to sell things
- You're scared of being one of those sleazy online sales bro types.
- You're sick of releasing articles to crickets and tumbleweed.
- You feel like you never have the time to get serious about entrepreneurship.
- You're sick of trying and trying to monetize...and getting NOWHERE.


We are two PTs with profitable websites and super flexible lifestyles. We've got 15+ years of combined entrepreneurial experience, and we've packaged our knowledge in a fun, easy-to-follow, self-paced program that will help you build a website that you can run with integrity and passion on your own schedule. And, yes, it will make you lots of moolah!
You CAN run an online business that truly helps people...and earns money!
You CAN sell products and services that improve others' lives!
You CAN build a tribe of loyal readers who will become lifelong fans!
You CAN build your brand without being on social media nonstop!
You CAN earn at least what a PT would make, working fewer hours!
You CAN have a flexible schedule, working whenever it fits your needs!
You CAN work from anywhere in the world!

Therapy Blogging 101 is designed specifically for rehabilitation professionals:
PTs | OTs | SLPs | PTAs | OTAs | SLPAs
---
We've spent hundreds of hours to create a course that takes you from struggling dreamer to successful online business owner!
You CAN run a profitable website without being a sleaze.

Check out this success story!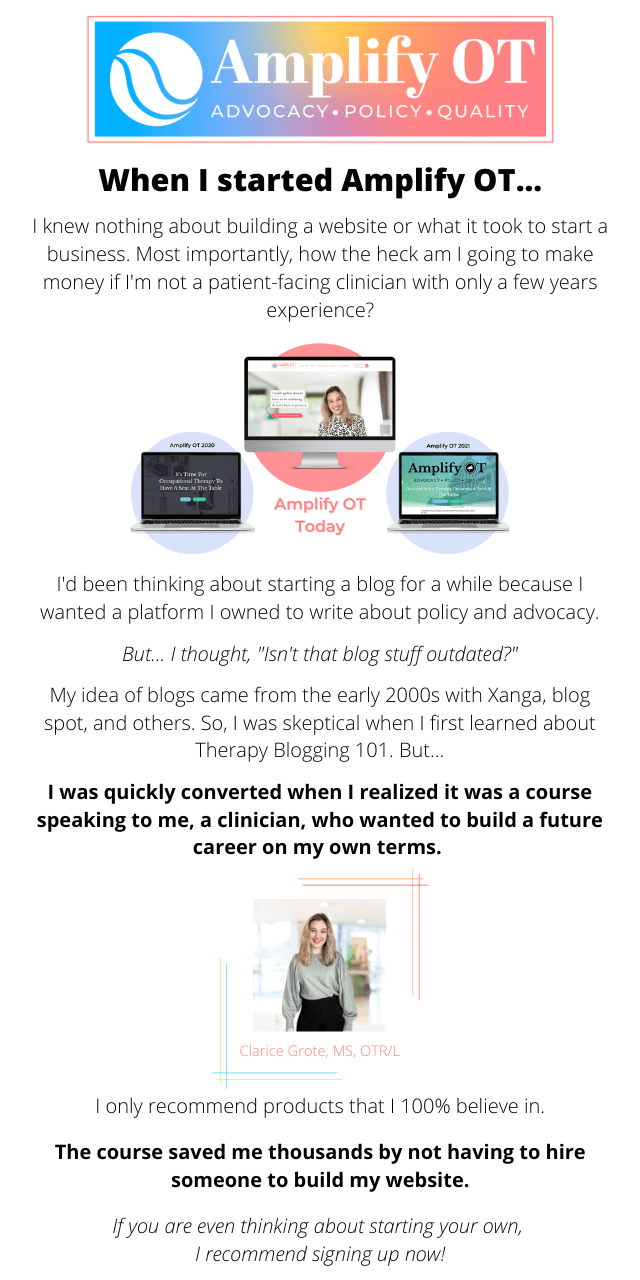 "I am taking the blogging course now, and I absolutely love it! I have made more progress on my blog in one week, than in the last three years!! My site is live already and I am only on the second session so far. Thanks for all you do!!!"
- Jennifer H., PTA
"I've been going through it like I'm in kindergarten—watch, pause, try what was just taught, rewind, watch again, make sure I did it right.....it's absolutely wonderful. I tried doing a blog a few months ago and got so fed up because it was all Greek to me! I needed someone to hold my hand through EVERY. SINGLE. STEP. And I didn't have that so I gave up. Now, I haven't even finished the course yet and already feel like I've made a ton of progress in both my understanding and in my execution. Best $ I've spent in a long time!"
- Kim C.
What You Will Get
A fun, 3-step course that will take you from overwhelmed and scattered to confident and strategic in your approach.
Over 5 hours of comprehensive instructional videos covering branding, strategy, search engine optimization (SEO), email list building, sales techniques, marketing copywriting, and much more.
Lifetime access to the course and all materials, including periodic updates.
Thorough tech walk-throughs that actually make sense.
Numerous monetization strategies with recommended tech and pointers.
Cheat sheets and downloads to keep you organized on your journey.
Relevant recommendations for additional learning, when applicable.
What You WON'T Get
Sleazy sales tactics. Everything we recommend lets you sleep at night.
Strategies that require constantly coming up with new things to sell and new ways to sell them.
Recommendations for overpriced or crummy tech. We only recommend what we use and love.
Pressure to sign up for higher-priced coaching programs.
Guilt or shame for having the "wrong mindset" to succeed.
We are not marketing "gurus." We are not sales bros. We are not here to make false promises.
We are just two PTs who have monetized our websites.

(All without fake social proof or sleazy sales tactics.)

And we KNOW you can do the same.
"I really appreciate how you broke down every little step into actionable pieces. I literally followed along creating my own website and pausing the videos while I completed the steps. It was super helpful to have someone showing me how to do it. I appreciate this even more as I can go back and revisit the videos to remember how to do something if and when I need to. One of the biggest things I was struggling with was trying to get people to my website using SEO and writing relevant content. The worksheets were very helpful in helping me understand what and why I am doing what I do and what I need to do better. Your course has gotten me excited about my website and blog again, instead of feeling like it was just an obligation! It has helped bring in new clients, and I am excited about the future possibilities for making courses and printables. Thank you both so much for this, it is so helpful!!"
- Angelina L.
"The course was amazing and so helpful! You two aren't vague about how to start a blog. Some of the other courses I've taken have really been geared to draw you in, but then it's just someone trying to motivate you. I don't need motivation. I need practical applications and you delivered that. I love the tips on how to boost your SEO. I like the time listing at the bottom of the screen that tells you what information is at what time. I like the resources. I like the screen sharing to demonstrate how to do something."
- Stacy S.

Your Instructor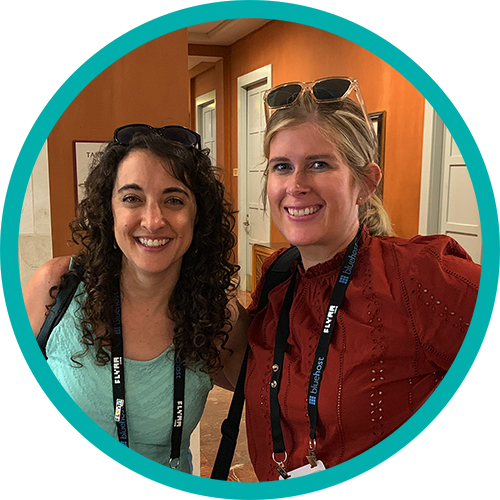 We're PTs who earn nice full-time incomes from our blogs—without any sleaze, scams, or pyramid schemes. Chanda created Pink Oatmeal in 2014. Meredith created The Non-Clinical PT in 2017. We teamed up to build this course because we want other PT, OT, and SLP professionals to be able to have what we have: fulfilling and profitable online businesses that are run with intention and integrity. We LOVE what we do, and we want you to join us! You can learn more about us here!
Course Curriculum
Welcome
Available in days
days after you enroll
Step 1: Creating Your Strategy & Plan
Available in days
days after you enroll
Step 2: Setting Up & Growing Your Blog
Available in days
days after you enroll
"The course gave me a really great and useful overview of so, so many things that I had never thought of. I would never have put together these different pieces of running a successful blog on my own even with 100s of hours of googling!"
- M.U.
"Therapy Blogging 101 provided a great starting point for my blog. I really appreciated hearing about how Chanda and Meredith set up their sites and how they monetize. After doing seemingly endless research online on how to start a blog, it was really nice to have some clear and trustworthy guidance from start to finish. Chanda and Meredith have also been supportive and easy to reach via the Facebook group. If you only take one course in starting your blog, make it Therapy Blogging 101!"
- Danielle S.
Frequently Asked Questions
When does the course start and finish?
The course starts when you enroll, and you have lifetime access! It is a completely self-paced online course, and you can decide when to use it and how long to take to work your way through it.
How long do I have access to the course?
You will have LIFETIME ACCESS to this course. We want you to be able to build your blog and monetize it on a schedule that works for YOU. After all, work-life balance is the end goal of everything we teach!
What if I am unhappy with the course?
We would never want you to be unhappy, but we doubt you will be! However, if you are unsatisfied with your purchase, please contact us in the first 30 days and we will give you a full refund.
I don't have a clinical license. Can I still take this course?
Absolutely! One of the best ways to use your clinical education and experiences is blogging. We do not support offering online rehab services if you are unlicensed, but you can certainly build a profitable blog that leverages your education and experience!
I'm not a PT, OT, or SLP. Is this course for me?
We designed this course for PT/As, OT/As, and SLP/As, but this course is appropriate for any healthcare professional looking to leverage their experience in a new way. It's great for therapists, assistants, nurses, physicians, pharmacists, and pretty much any other type of clinician out there. If you're wanting to build an audience, serve a need, and make a profitable online business—one where you can work the hours you choose—this course is for you!
Will this course ever be updated?
Yes! We will periodically add bonus content and update tech videos as needed. Our latest updates were completed in Des Moines in April, 2022. We love any excuse to get together in a new place! We spend time improving the course and eating our way through the city :)
How long is this course?
While you can sit down and watch all the videos in around 6 hours, we recommend taking the time you need to complete the course at your own pace. It's extremely comprehensive and informative, and you'll want to soak up the content at a pace that enables you to give true thought to your blogging strategy. That's why we gave you LIFETIME access!
Does personalized coaching come with this course?
This course does not come with personalized coaching. However, you're welcome to ask questions in our Therapy Blogging 101 Facebook group, and we'll be happy to weigh in!
Why is this course so inexpensive compared to others?
We want to eliminate any financial barriers to you getting started. If you want to blog with integrity, it usually takes a few months until you start earning money. We are cognizant of the fact that therapists aren't exactly rolling in dough, and we wanted to create a course that serves your needs without breaking the bank.
Is this just a "feeder course" that teases and then you try to sell me more expensive courses and coaching?
Absolutely not. We HATE when others do that, and we wouldn't do that to you. We're proud to offer a comprehensive 101-level course that gives you an extremely thorough overview of how to build, grow, and monetize your blog. If you wish to delve deeper into certain topics, we have some recommendations, or you're welcome to ask us in the Therapy Blogging 101 group!

"I think that the Therapy Blogging 101 course is just perfect. I think that you could honestly charge a lot more so I am grateful for you guys offering it at this rate. The course covers more than I ever thought would go into creating a successful blog. I think that someone could take the information from the course and create a successful blog without having to pay some company a lot more money."

- Kelly R.
Dear therapy friend,
If you had told either of us that one day we'd be working from home, in our pajamas—and earning several times as much as we made as physical therapists—we'd have called you CRAZY. But, here we are!

We've both made plenty of mistakes, but we've also done a whole lot of things right, and we're proud to be where we are: running websites that put people first and still make a substantial profit.
We created an extremely comprehensive course, and we made it affordably priced because we want more PTs, OTs, SLPs, and rehab assistants to enter the world of online entrepreneurship. You've worked so hard in thankless jobs for so long, and it's time you get what we have: the ability to work from home and make a great living from your knowledge.
This course was designed to be what we both wish we had when we first got started. It's a straightforward guide to help you stay sane and stay strategic. We help you avoid tech overwhelm as we guide you through growing a website that truly helps others AND makes a profit.
You deserve work-life balance. You deserve to make good money by leveraging your skills and experience. You deserve to enjoy what you do.
We are so proud to share Therapy Blogging 101 with you, and we look forward to guiding you on your journey!