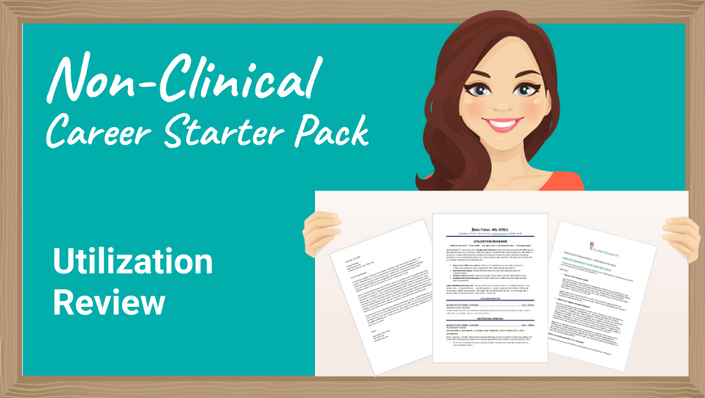 Job Seeker Starter Pack - Utilization Reviewer
Get a sample utilization review resume, cover letter, and interview prep packet...so you can land your dream job!!
The Utilization Reviewer Job Seeker Starter Pack was created by The Non-Clinical PT to give you the essentials you need to find––and land––a utilization review job.
Whether you're a PT, OT, or SLP professional, this set of essential job-seeking materials will make applying to utilization review jobs a breeze!
The starter pack contains:
An ATS-compliant sample utilization review resume

(.docx format).

A sample utilization review cover letter

(.docx format)

An interview prep pack

with questions you'll likely be asked in an interview (as well as additional questions you can ask to learn more about the role).

A bonus sheet

with the 26 most common job titles for utilization review roles, which you can enter in Indeed, LinkedIn, Glassdoor, and more when you're searching for utilization review jobs!
"Your advice was extremely helpful, including the packet, the articles you have provided on your site and the advice you gave me. I was able to grasp a better idea of the position which prepared me for the interview. And I was offered a position. :)"

Susie H, MSOT - Therapist Reviewer