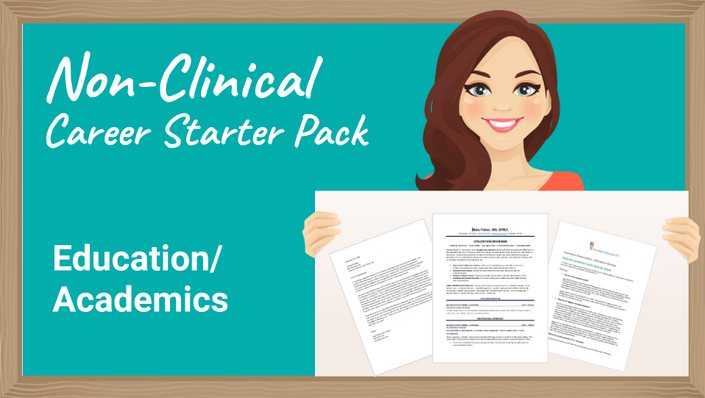 Job Seeker Starter Pack - Education/Academics
Get 2 non-clinical resumes (one is a CV), 2 sample cover letters, teaching philosophy statement, and an interview prep packet...so you can land your dream job!!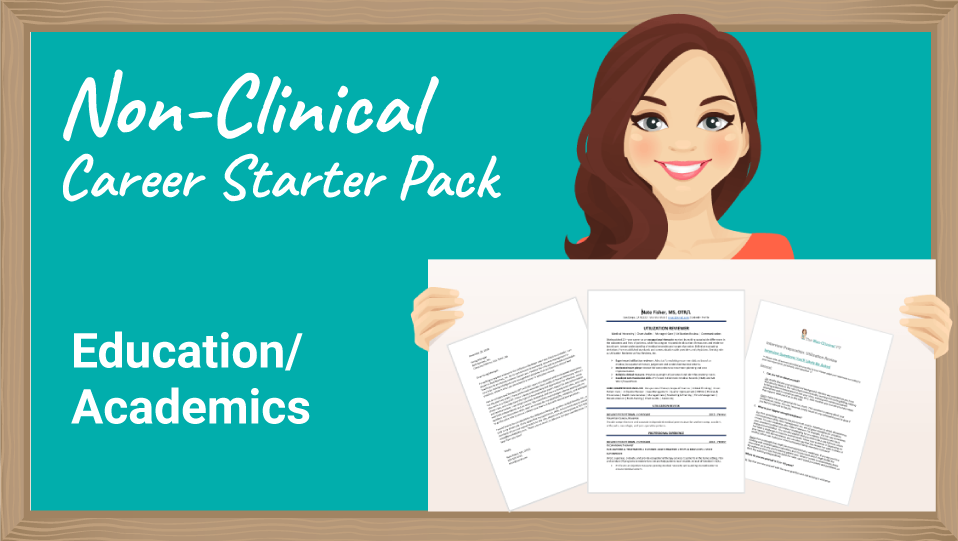 The Education/Academics Non-Clinical Job Seeker Starter Pack was created by The Non-Clinical PT to give you the essentials you need to find––and land––a job in the academic space.
Whether you're going for an instructor job, an adjunct professor job, a program director role, or any other type of setup in the PT/OT/SLP educational world, this packet is perfect for kick-starting your application process.
The starter pack contains:
One ATS-compliant sample non-clinical resume

(.docx format).

One ATS-compliant sample non-clinical curriculum vitae (CV)

(.docx format).

Two sample cover letters for roles in education

(.docx format)

An interview prep pack

with questions you'll likely be asked in an interview (as well as additional questions you can ask to learn more about any role).

A sample statement of teaching philosophy

, which is required for many academic roles.

A bonus sheet

with the most common non-clinical job titles, which you can enter in Indeed, LinkedIn, Glassdoor, and more when you're searching for non-clinical jobs!