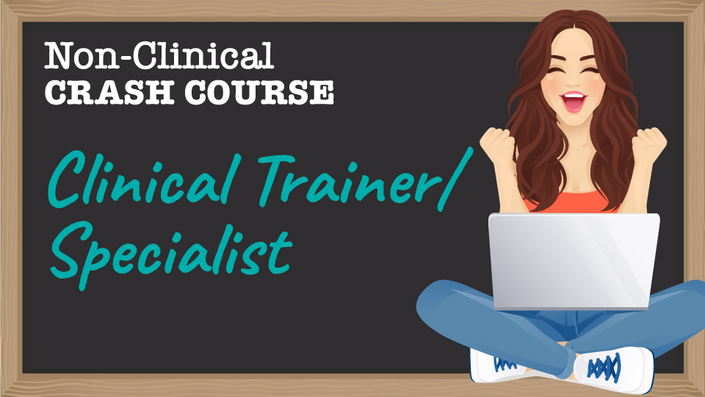 Crash Course - Clinical Trainer/Specialist
Kickstart your career with confidence!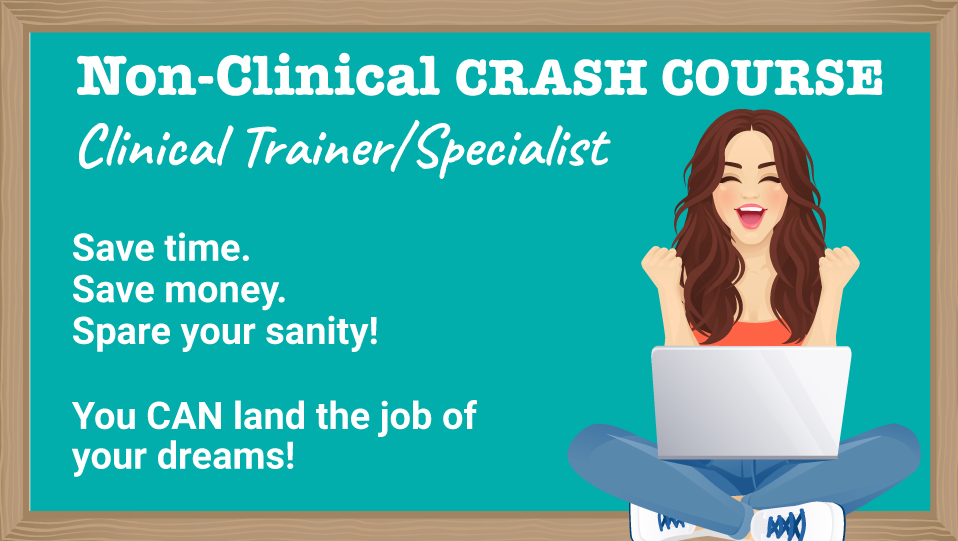 The Clinical Trainer/Specialist Career Crash Course provides the essentials you need to learn about this career path and apply for jobs with confidence!
What You'll Get:
24 minutes of video training that covers

Types of roles + responsibilities and average pay

Tips for customizing your resume and cover letter, and how to interview like a champ

Challenges and opportunities of this non-clinical career path

Recommended experience and coursework to improve your chances of getting hired

Two (2) sample clinical trainer/specialist resumes

(.docx format)

One (1) sample clinical trainer/specialist cover letter

(.docx format)

One (1) interview prep pack

Questions you may be asked in interviews (& how to answer)

Questions you can ask to learn more about any role

One (1) bonus sheet with common job titles

, to make searching for jobs easier

Purchase price can be applied to the cost of Non-Clinical 101, if you decide to upgrade!
"I can't thank Dr. Meredith Castin enough! Her advice has undoubtedly saved me countless hours of frustration trying to navigate this career transition on my own."
— Kristina R.
"I used the clinical trainer/specialist starter pack to land the position I just started and it was so helpful, and obviously effective. It's such a relief to be on the other side of the job hunt and settling into a new role. I'm teaching lymphedema patients to use pneumatic compression devices to manage their lymphedema at home. 100% virtual, much less stress, comparable pay, and room for growth with a growing company. Thank you for your role in helping me get here!"
— Sarah H.
Brought to you by: