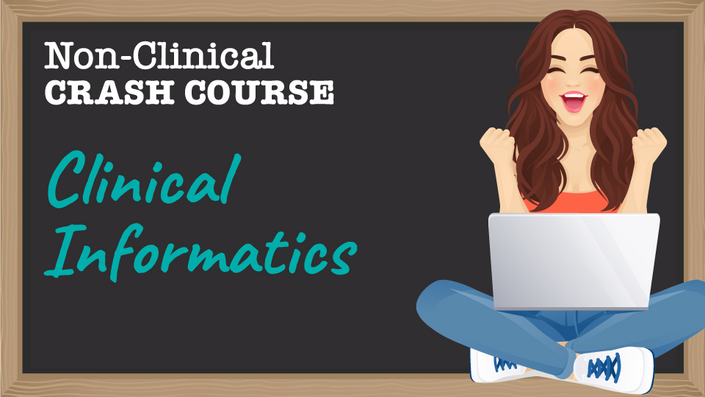 Crash Course - Clinical/Health Informatics
Kickstart your career with confidence!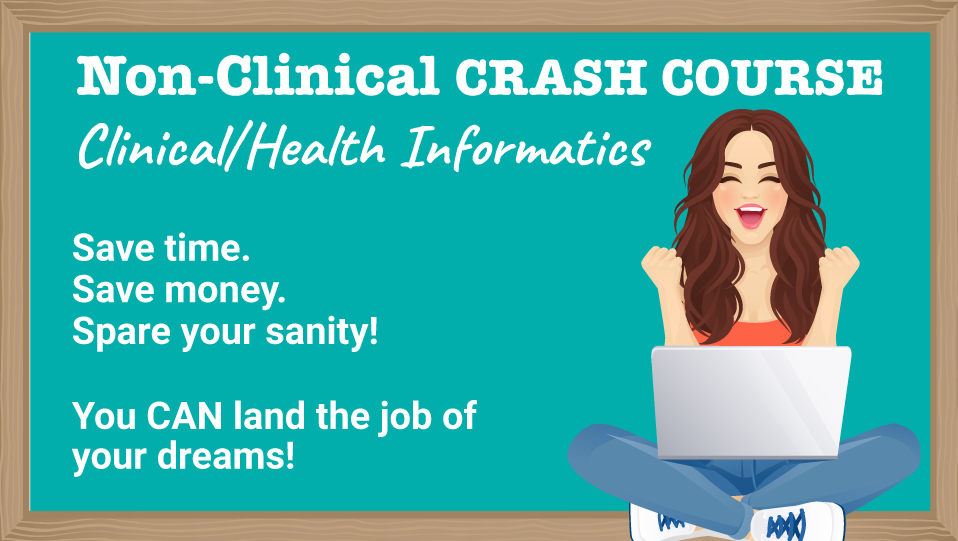 The Clinical/Health Informatics Career Crash Course provides the essentials you need to learn about this career path and apply for jobs with confidence!
What You'll Get:
27 minutes of video training that covers

Types of roles + responsibilities and average pay

Tips for customizing your resume and cover letter, and how to interview like a champ

Challenges and opportunities of this non-clinical career path

Recommended experience and coursework to improve your chances of getting hired

Two (2) sample clinical/health informatics resumes

(.docx format).

One (1) sample clinical/health informatics cover letter

(.docx format)

One (1) interview prep pack

Questions you may be asked in interviews (& how to answer)

Questions you can ask to learn more about any role

One (1) bonus sheet with common job titles

, to make searching for jobs easier
Purchase price can be applied to the cost of Non-Clinical 101, if you decide to upgrade!


"I have been following you for 5 years. I took the health informatics course and it changed my life 😀 Really grateful to you because I finally have been successful in landing a non-clinical role!"
— J.S., Clinical Implementation Analyst
Brought to you by: